About Monroes Pizza Pizza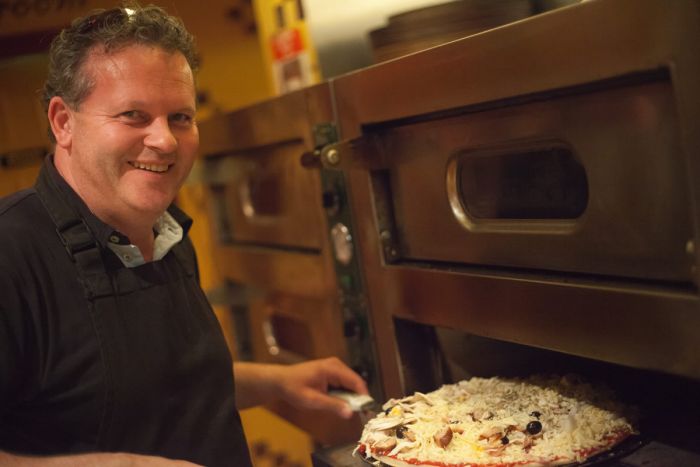 The Pizza Man himself, Brian
Monroes is a family run restaurant in the heart of Galway. We take great pride in delivering unforgettable food in a warm, friendly atmosphere.
All of our food is made using the freshest, locally sourced ingredients. We're sure that once you've tasted a Monroe's pizza, you'll never want any other kind!
Please Ask…
If you have any special dietary requirements or if you don't see exactly what you would like on the menu, please be sure to let us know and we'll do our utmost to accomodate you. Please note: wheat-free and gluten-free pizza bases available on request.
Thirsty?
Feel like a glass of wine or beer to accompany your delicious pizza? We have a selection of red and white wine, beer and soft drinks available for pick up and delivery. Please ask for our latest selection.
Having A Party?
We can easily cater for large or small parties. Call us on (091) 582 887 to have a chat.